Episode 32 now available…..

The project continues to inch along at a soul crushing pace..... but there's still a bit of progress to be happy about.
Boys will be boys……… even in the robot apocalypse
Everybody has that one major project they want to accomplish in their life time. For some people, it's running a marathon. For others, it's climbing a mountain, or restoring an old car, or writing a book. For me, it's making a short film. I have always loved movies and visual effects, especially ones that focused around characters…… i.e. Monsters and Robots. The result of seeing something imaginary in "reality" has always amazed me.
Making any kind of film is really hard and it would seem almost impossible for anyone to do one their own. However, thanks to the internet, we know it can be done. Since the late 90's, hundreds of independently produced short films have appeared online. Films like
405
,
Killer Bean
,
The Mega Plush
and
Ruin
show us what's possible if you really put in the time and dedication.
Most of my "grown up" life has been spent working in 3D animation. I've worked as a layout artist, modeller, rigger, and animator. Creating a TV show is a massive undertaking that requires a lot of talented people . Unfortunately, the scale of these projects often forces them to be built like something on an assembly line. Everyone does their little part and then it's handed off to the next department.…… but what if you're a huge geek that wants to do a little bit of everything….. in all the other departments?
A short film seems like a good place to start….
On a "Lazy Sunday" back in 2012, I took my old iPhone 4 and filmed my kids running around the backyard. I gave them some basic direction with the hopes that I could cut it together into some kind of laser battle. It was filmed in about ten minutes and put together over the next couple of nights. When it was finished, they loved it and they still laugh at it to this day. "Lazy Sunday" got me thinking about the possibilities…..

Could I shoot a decent short film on an iPhone and add in a bunch of visual effects? I would't need to buy or rent a fancy camera and already had the software I that I needed.

In early 2014, I picked up an iPhone 5s and I was shocked by the quality of the footage. All of a sudden, I had an affordable way to record HD footage and get some really nice shots. I also had an upcoming break between contracts, so it seemed that the stars were aligning. I pitched the idea of "Two boys fighting a giant robot at the end of the world" and the boys were totally into it.

Robot Attack was born….
The meeting that started it all…….
Pre-Production is a vital part of the film making process. It gives all departments a chance to warm up and get on the same page. So in theory, when production starts, everyone can hit the ground running and in the same direction.

In this first episode, the "cast and crew" sit down to discuss the major story points and come up with the films title….
It'll be fun to take a couple of months and make a short film with the kids.
An utterly clueless Brian Vowles - May 29th, 2014
ROBOT ATTACK - CAST AND CREW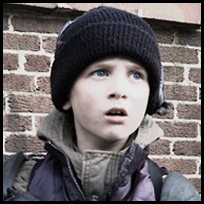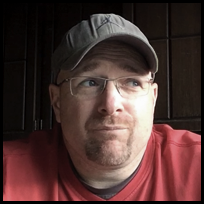 Brian Vowles - Writer, Director, Producer, Caterer, DP,
Concept Artist, Cameraman, Animator, Compositor, Editor, Grip, Gaffer, Financing, Props, VFX Supervisor, and Personal Assistant to Brandon and Dylan.